Protective liners for your truck bed
Spray-on bedliners actually become a permanent fixture in your truck.
The bedliner hardens along the floor and sides of the bed and requires no drilling, so there's no possibility of corrosion.
In addition to protecting against bumps, scrapes, and spills, spray-on bedliners also reduce noise and vibration.
Spray-on bedliners offer more UV protection and have a longer life than drop-in bedliners.
For more information or to schedule your consultation and estimate, call us today at 863-302-9933.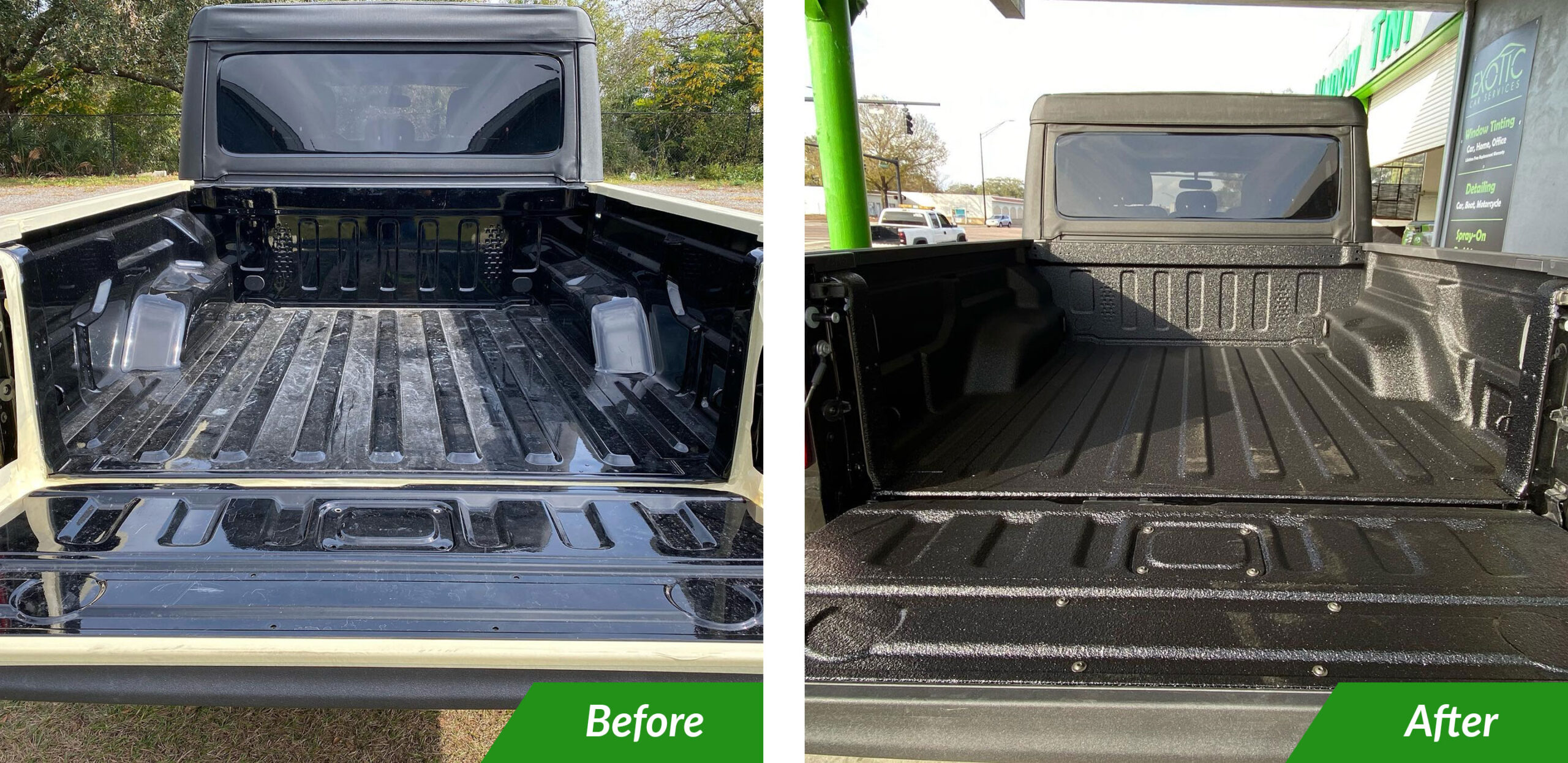 Get in touch
Schedule a free Inspection