We do window tinting on all makes and models of vehicles.
Want to improve the overall look and function of your vehicle?
What about tinting your windows?
Adding a film tint to your vehicle's windows is a fabulous aftermarket upgrade. Tinted windows not only look elegant, but they can also fortify your vehicle in the case of an accident and they protect against harmful UV rays, too.
The team of auto-upgrade experts at Exotic Car Services have been fitting film tints on vehicles of all kinds for years. We have the latest, state-of-the-art professional tools and use the latest industry-standard techniques to give you strong and seamless results that will last for years to come.
To find out more about what tints can do for your vehicle, or to set up an assessment with our team today, give us a call at (863) 302-9933.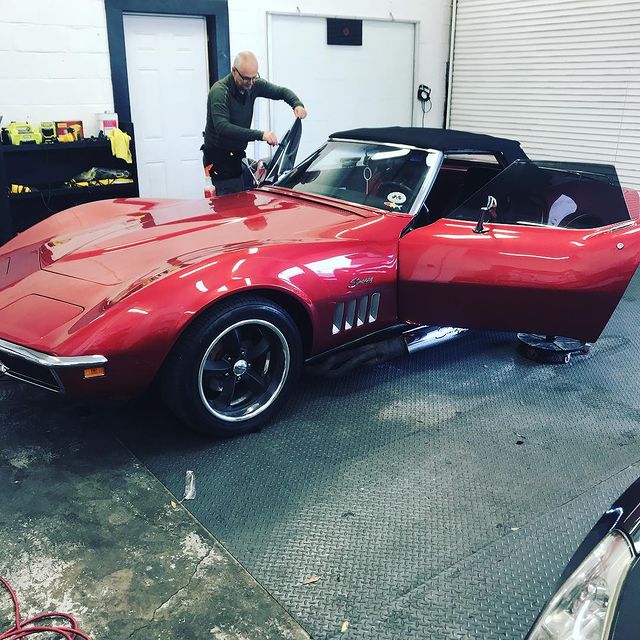 Up to 44% Heat Rejection
99% U.V Protection
Cars Starting at $199.00 For Five Windows
Two Front Windows Starting at $85.00
Up to 64% Heat Rejection
99% U.V Protection
Cars Starting at $259.00 For Five Windows
Two Front Windows Starting at $99.00
Up to 94% Heat Rejection
99% U.V Protection
Cars Starting at $365.00 For Five Windows
Two Front Windows Starting at $140.00
Our films come with a Lifetime Warranty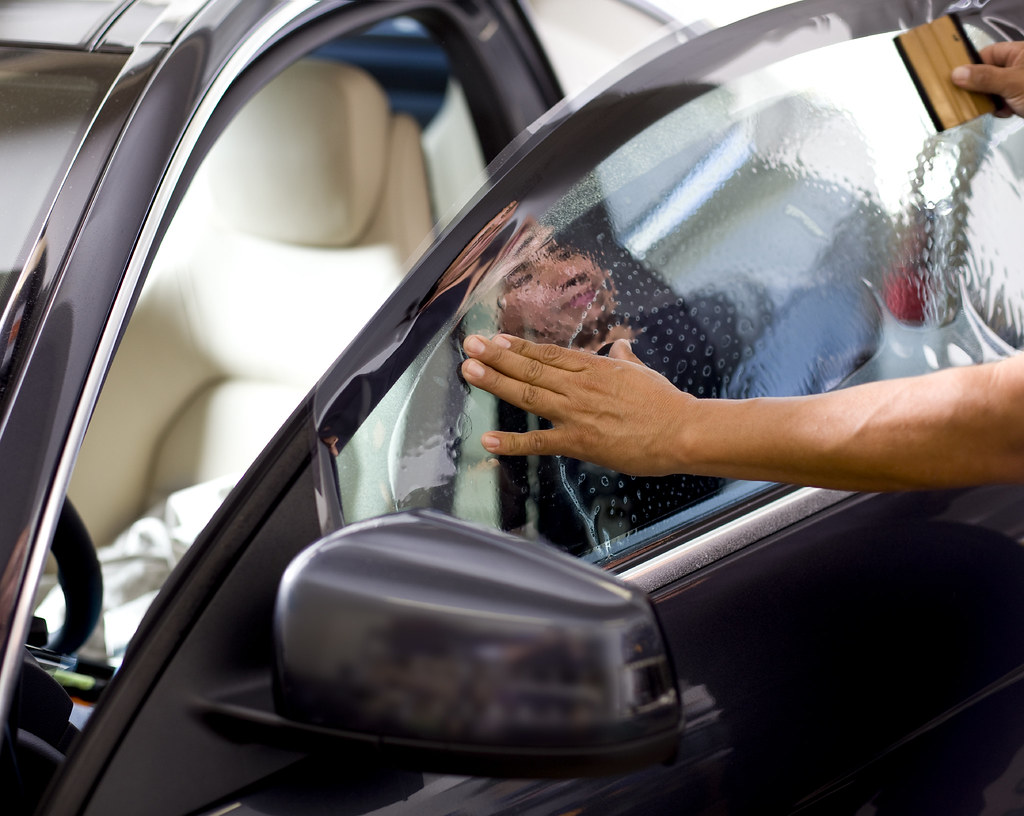 The Benefits of Automotive Window Tinting
Have you ever wondered why so many vehicles that you see on the road have tinted windows? It's because the many outstanding benefits.
Here are a few reasons why tinting your vehicle's windows is an excellent decision:
Security: Tinted window films strengthen your windows and help keep them from shattering in the case of an accident.
Appearance: Without question, tinted windows give your vehicle that sleek and sophisticated look.
Privacy: Tints not only protect your privacy while you're driving; they can also protect the items inside your vehicle from the prying eyes of car burglars when you're parked.
Sun Protection: Did you know that the interiors of vehicles with tinted windows experience 65% less heat? It's a fact. Tinted windows can reduce the need for air-conditioning while they protect your vehicle's interior from fading prematurely.
Market Value: When it's resale time, you'll be happy to discover that your tinted windows will actually increase the market value of your vehicle.

WINDOW TINT REMOVAL SERVICES ARE ALSO AVAILABLE
Call for quote as price depends on make and model of vehicle.
Vehicle Window Tinting Assessment
Before we can design the perfect tint films for your vehicle, we need to understand your goals for the installation.
Plus, there are laws governing the darkness of the tint, depending on the type of vehicle you have. Our tint assessment process allows us an opportunity to take care of all details.
Once that process is completed, we'll be able to provide you with a detailed estimate for the overall cost of the installation and the time it will take to complete.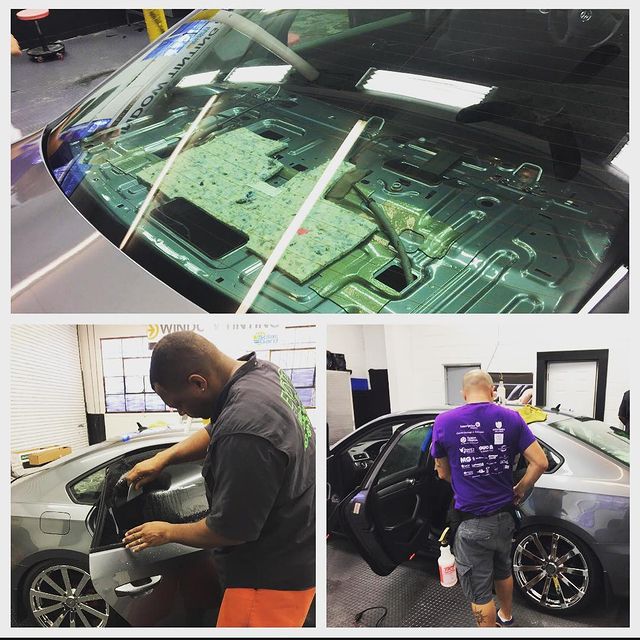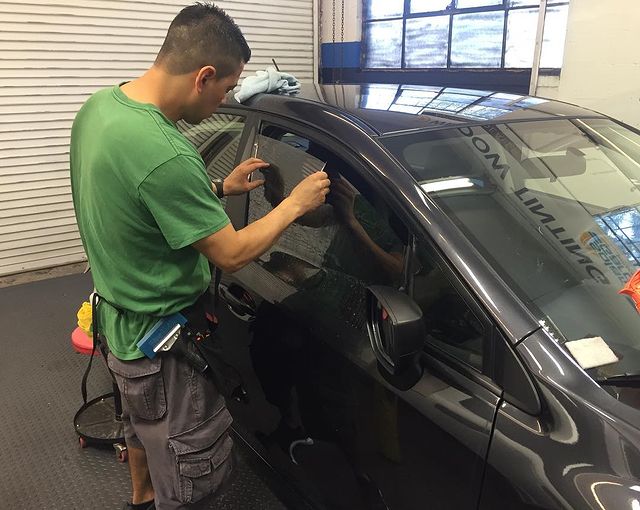 Car Window Tinting: How It's Done
The actual vehicle glass tinting process includes the following steps:
Consultation: First, we'll work with you to choose exactly the right film tint for your vehicle and the level of darkness you wish to achieve.
Preparation: We'll professionally and thoroughly clean the outside of your windows to make sure they're completely free from any dirt and debris.
Measuring and Cutting: We take detailed and exact measurements of windows and cut the film from a master roll using a specialized, state-of-the-art cutting machine.
Peel Board: The film is then placed on a glass "peel board" where the final finer details and shape are cut.
Installation: We install the film onto the surface of your vehicle's windows, releasing the film's liner as we apply it to the window.
Final Inspection: We squeegee any bubbles and excess solution from under the film and completely remove any imperfections.
Choose Exotic Car Services for Your Vehicle Window Tinting
With decades of combined experience working in the vehicle window tinting industry, we have both the state-of-the-art tools and the expertise needed to seamlessly install your window tints.
If you are looking for professional and affordable aftermarket window tinting, give us a call at (863) 302-9933 today to set up your consultation.